---
---

UNIQUE EYE PROTECTION :
ToolFreak Spoggles combines together the best features of safety glasses and protective goggles , making them the most unique and versatile piece of protective eyewear you have ever used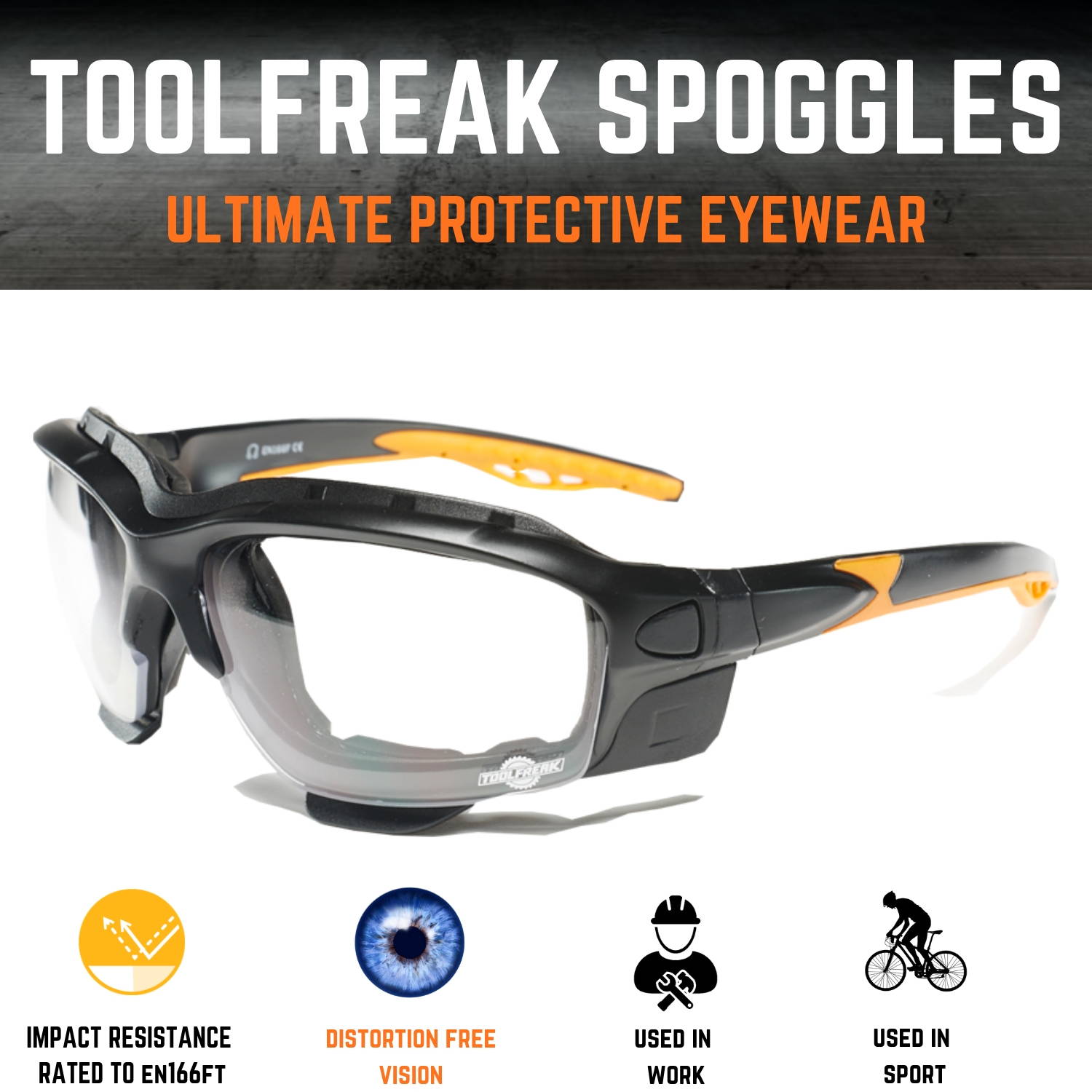 SUITALBE FOR MULTIPLE USES :
Besides being a staple of professional protective eyewear , these safety spoggles have many other uses . You can , for example use them in sports and outdoor activity
IMPECCABLE STYLE :
Our spoggles are much more than a simple piece of eyewear . With such a stylish design , they can easily be used as a fashion accessory
HIGH CLARITY LENSES :
The spoggles feature impact resistant high quality lenses with more than 99% transparency and MAXIMUM UV protection . Ensuring that your vision remains perfect and safe to maintain healthy eyesight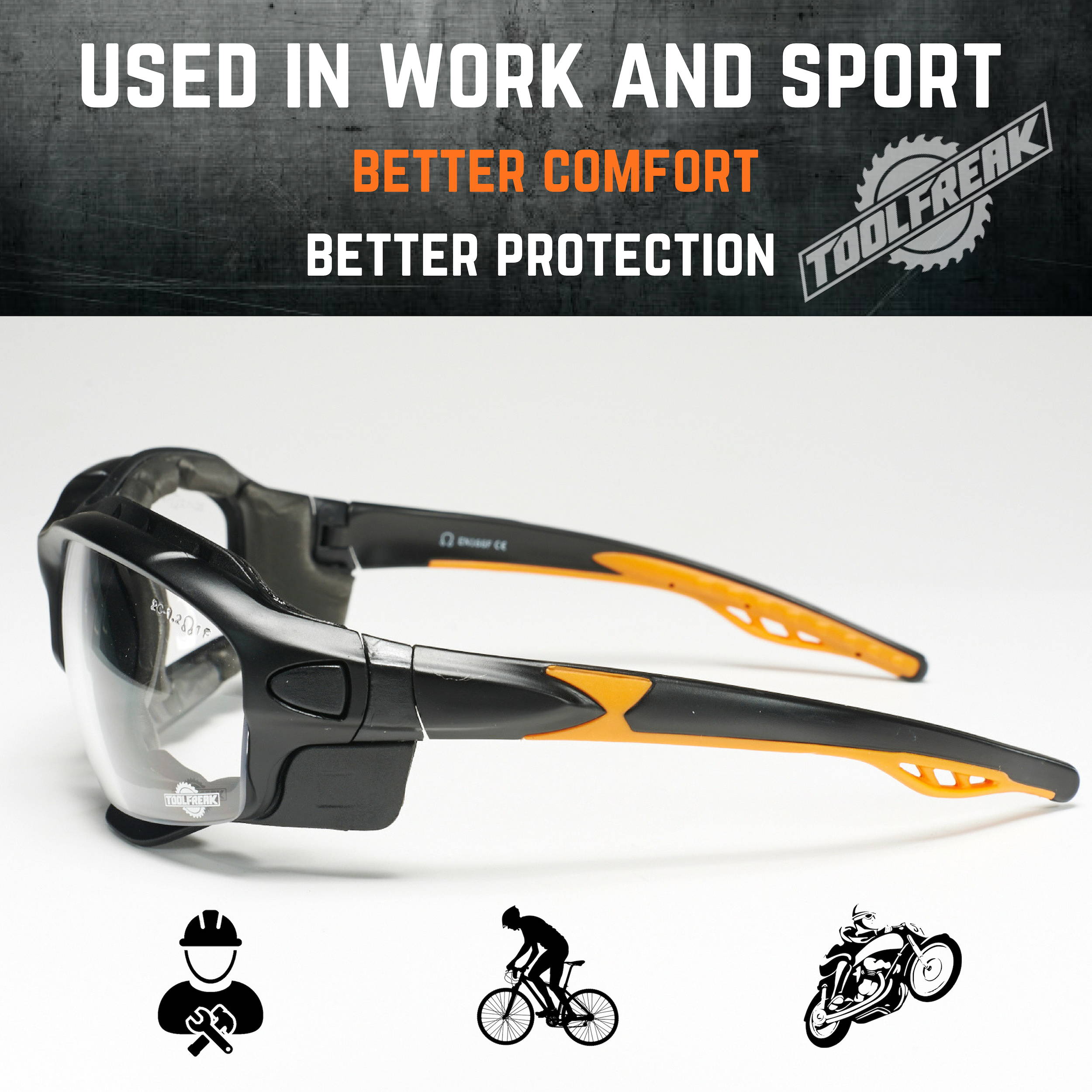 PREMIUM QUALITY MATERIALS :
When it comes to our safety spoggles , we make a point of using nothing but premium quality materials , as well as state of the art production processes and strict quality control

Our spoggles our interchangeable allowing you to use them as stylish glasses or slimline protective goggles incorporating a soft foam padded surround that will provide all day comfort and increased protection from wind, dust and flying debris making the ultimate eyewear to improve performance . Try them on and see for yourself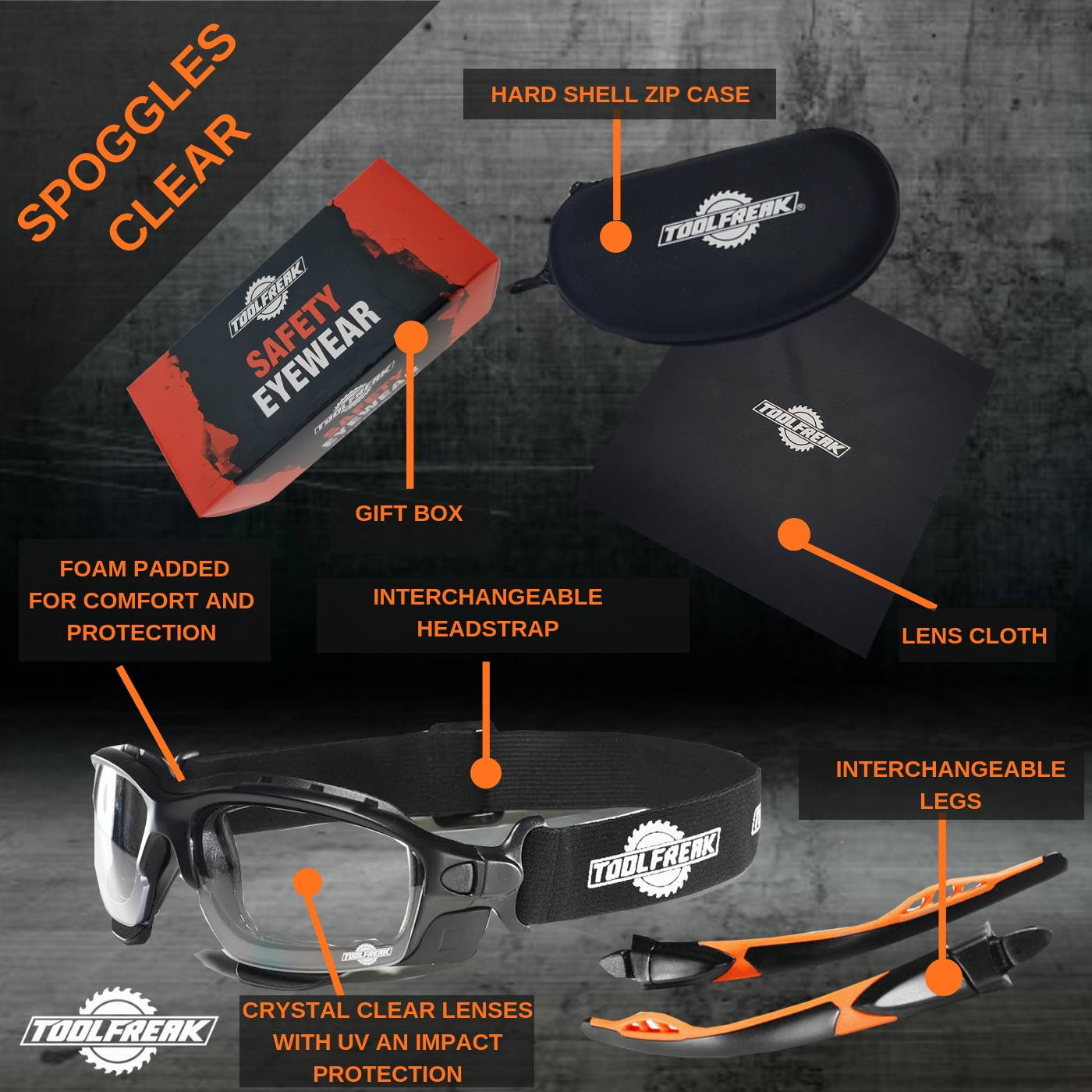 Its only throughly developing , testing and using the equipment ourselves that we recommend it to you . Our years of experience coupled with our expertise will help you find the right eyewear everytime .
Our aim is to create the best products with an even greater value for our customers , as we are poised to become the most trustworthy brand in our domain . Not only do our products offer style and performance ,
they are also backed up with REAL CERTIFIED IMPACT AND UV PROTECTION after going through strict testing at the worlds leading labarotries .
EN166F Rated 
---
JOIN US ON INSTGRAM @TOOLFREAKUSUK