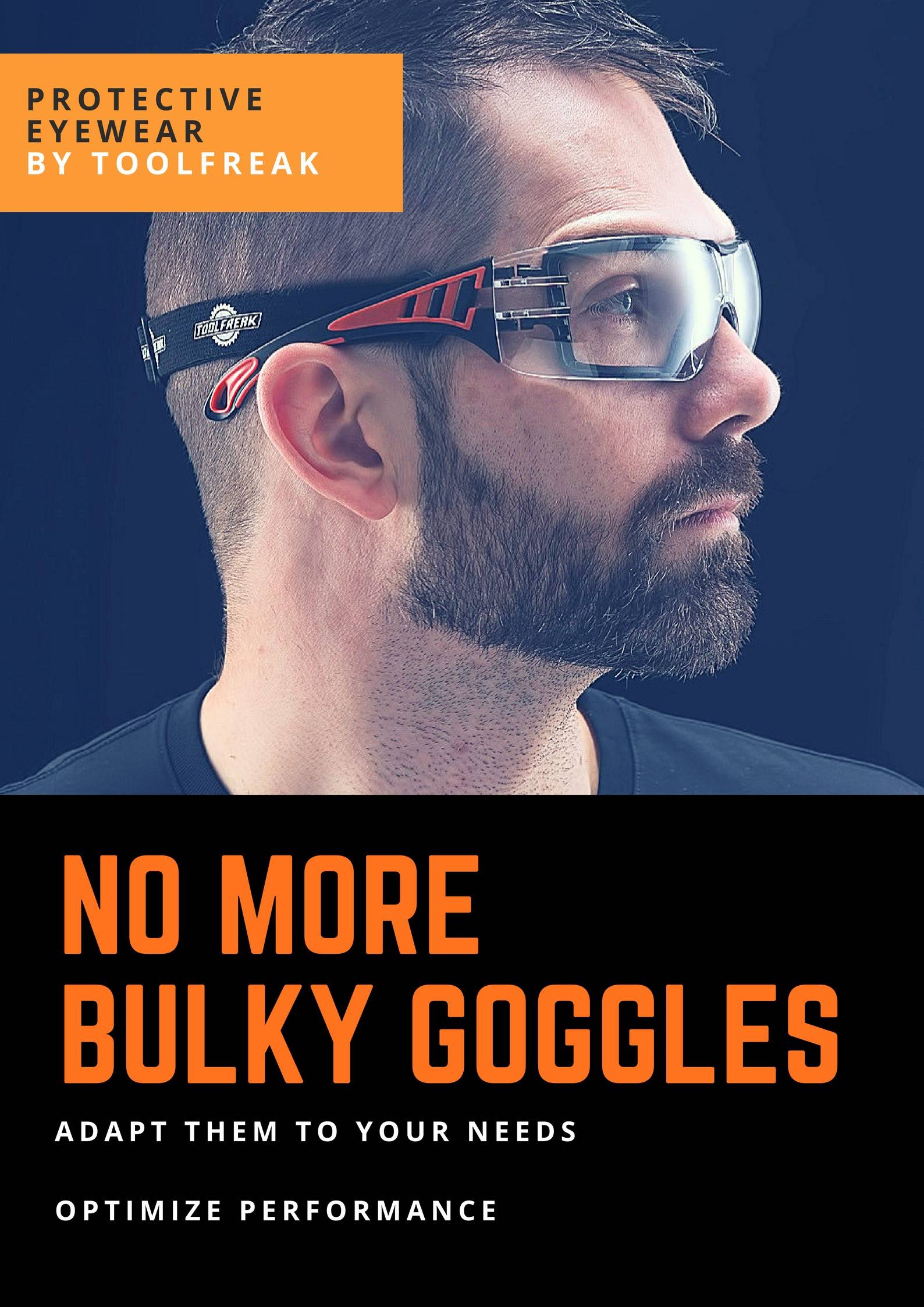 ---
---

GUARANTEED TO PROTECT YOUR EYES OR WE WILL REFUND YOU :
If you are looking for a pair of safety glasses to keep your eyes protected then you should keep on reading . We have the coolest and most stylish protective eyewear
for you .
WOULD YOU LIKE AN ALTERNATIVE TO BULKY GOGGLES? :
The clever design of the Rip-Out provides this , incorporating the sleek look of glasses and the protection of goggles .Making them ultra adaptable
IMPROVE VISION AND CLARITY :
Designed with your best interests at heart , these safety glasses have EN166F rated impact resistance . No more worries about flimsy eyewear that might fall apart
and offer limited protection . Enjoy LIFETIME GUARANTEED distortion free vision with superior viewing clarity
BETTER FEATURES :
The lens provide a crystal clear panoramic view and the design offers complete protection from all sides .
Forget about them coming loose ,use the detachable headstrap when you are at your most active and keep everything firmly in place.
NO MORE EYE INJURIES :
Protect yourself from flying debris ,dust ,wind and UV rays with ultra comfortable safety glasses that meet and exceed EN166F Standards. Try them on and see for yourself
To help prolong the lifetime we have a included a+++MEGA BONUS+++ ToolFreak hard zip case and microfibre cleaning cloth worth £9.99
EN166 Rated Mechanical Strength 'F'
---
JOIN US ON INSTAGRAM @TOOLFREAKUSUK